Marius Moga, ambasador Pepsi

2

min
Reading Time:
2
minute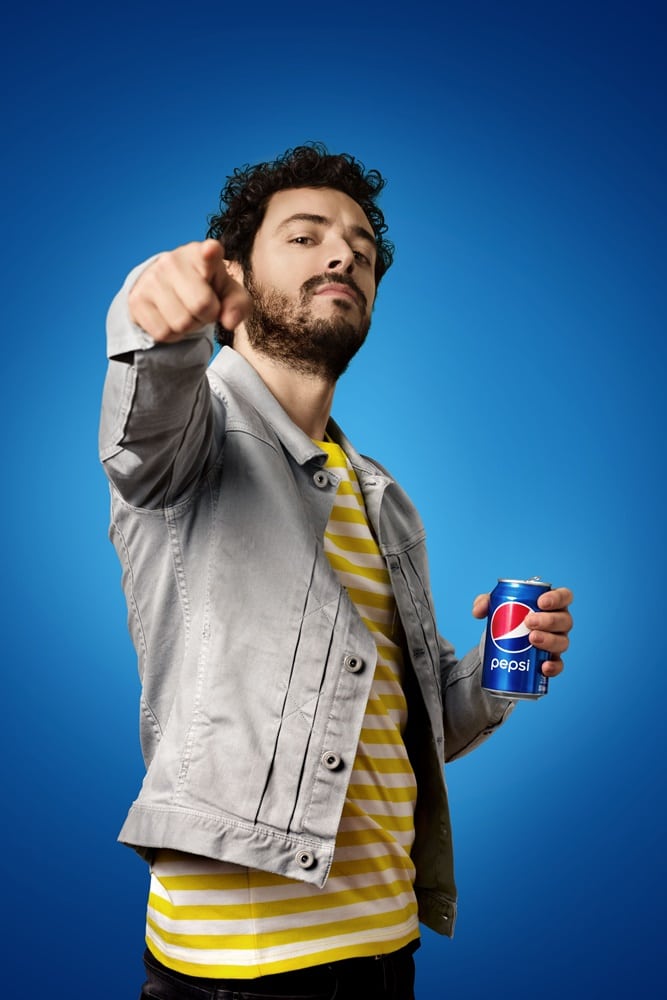 Pepsi Romania a dat startul campaniei "Pepsi Challenge", in cadrul careia Marius Moga se alatura ambasadorilor internationali Usher, Serena Williams, James Rodriguez, Usain Bolt, Nicola Formichetti si Jerome Jarre.
Cum functioneaza campania? 
Pe parcursul a trei luni, Pepsi Challenge invita consumatorii sa sfideze conventiile si sa incerce experiente noi, participand la o serie de provocari lunare si saptamanale, anuntate pe site-ul www.acceptaprovocarea.ro. In luna aprilie, oricine poate crea un design nou pentru doza de Pepsi, intrand in aplicatia speciala gazduita pe site-ul campaniei. Cele mai reusite trei propuneri vor ajunge, in editie limitata, pe rafturile magazinelor din tara.
In calitate de ambasador al campaniei, Marius Moga invita fanii Pepsi sa se lase inspirati si provocati, pentru a castiga experiente memorabile si premii. In acelasi timp, artistul se lasa provocat de fani, invitandu-i sa voteze ipostaza in care isi doresc sa il vada, in doua spoturi TV: Moga in rime si Pe heliul meu. Moga va fi prezent, de asemenea, in spotul TV global al campaniei, "Hold My Pepsi", alaturi de vedetele internationale implicate in proiect.
Pe langa executii TV, campania Pepsi Challenge include activari digitale, activitati de PR, evenimente si comunicare in-store.
Campania globala Pepsi Challenge este cea mai mare si complexa campanie Pepsi de pana acum. In online se desfasoara sub hastagul #pepsichallenge.
In Romania, campania a fost realizata de echipele:
Pepsi: Calin Clej (Marketing Director, PepsiCo Greater Balkans Beverages & South Eastern Europe Franchise), Adriana Nestoriuc (Associate Marketing Manager CSD & Juices, PepsiCo Romania), Diana Dobre (Assistant Brand Manager Colas), Ana-Maria Nastase (PR Specialist).
Graffiti BBDO: Alecsandra Roman (Strategic Planner), Vlad Lazar (Creative Director), Iulia Soare (Copywriter), Gabriel Mihailescu (Art Director), Delia Arghir (Account Director), Andreea Balta (Senior Account Executive), Liviu Isop (Head of AVF Production)
Casa de productie: Roco Media, regizor Iulian Moga
OMD: Razvan Meirosu (Media Director), Mihnea Pretorian (Digital Director), Andrei Albu (Media Manager)
Kaleidoscope Proximity: Laura Belc (Art Director), Alexandra Buduru (Junior Art Director), Andrei Mihailescu (Senior Copywriter), Alexandru Okros (Front end developer), Mihai Cojan (Solutions architect), Vlad Ciocan (Director of Interactive), Silviu Istrate (Community Manager), Adrian Hincu (Account Director), Ioana Brebu (Account Manager), Oana Petrescu (Account Executive)
Tribal Worldwide Romania: Cristi Hancu (Head of Design), Paul Cioc (Head of Copywriting), Adrian Boca (Graphic Designer), Andrei Soare (Senior Developer),
Alexandru Neicu (Developer), Cora Diaconescu (Senior Account Manager)
Golin: Irina Roncea (Director), Alina Stefan (Manager), Teodora Ieseanu (Media Associate), Raluca Duta (Chief of Bridge), Andra Iazageanu (Digital Specialist), Simina Zidaru (Creative Associate).